1. Transitional
As soon as the temperature starts to turn slightly chillier I want to hide away all my summer nail colours and focus on rich, fall inspired shades. Thanks to
Pshiiit
I'm obsessed with the latest ILNP fall collection featuring; Black Orchid, Homecoming and Fall Semester. Grab a bottle
here
.
2. Treat Yourself
Aside from fashion, one of my favourite things to research and discover online has to be recipes. This week I explored a lovely food blog called
Dolly and Oatmeal
full of wonderful refreshing ideas and recipes. Not only are all the creations deliciously beautiful but I also love the fact that certain food sensitivities are focused upon which due to my own personal relationship with intolerances find very insightful. It's important to remember that whilst certain recipes may not coincide with each and every food intolerance you may have there is always a way to adapt and work on each ingredient. My plan this weekend is to create these yummy gluten free/vegan frozen
s'more sandwiches
.
3. Metaphoric Rock
If there was ever a support group for stationary hoarding I would for sure need to attend. I have to admit there's something overwhelmingly appealing about purchasing a fresh new notebook. Los Angeles based
Poketo
have my latest fix in the form of this beautiful marble wrapped notebook. Sophisticated and full of blank pages awaiting to be filled with some creative thoughts.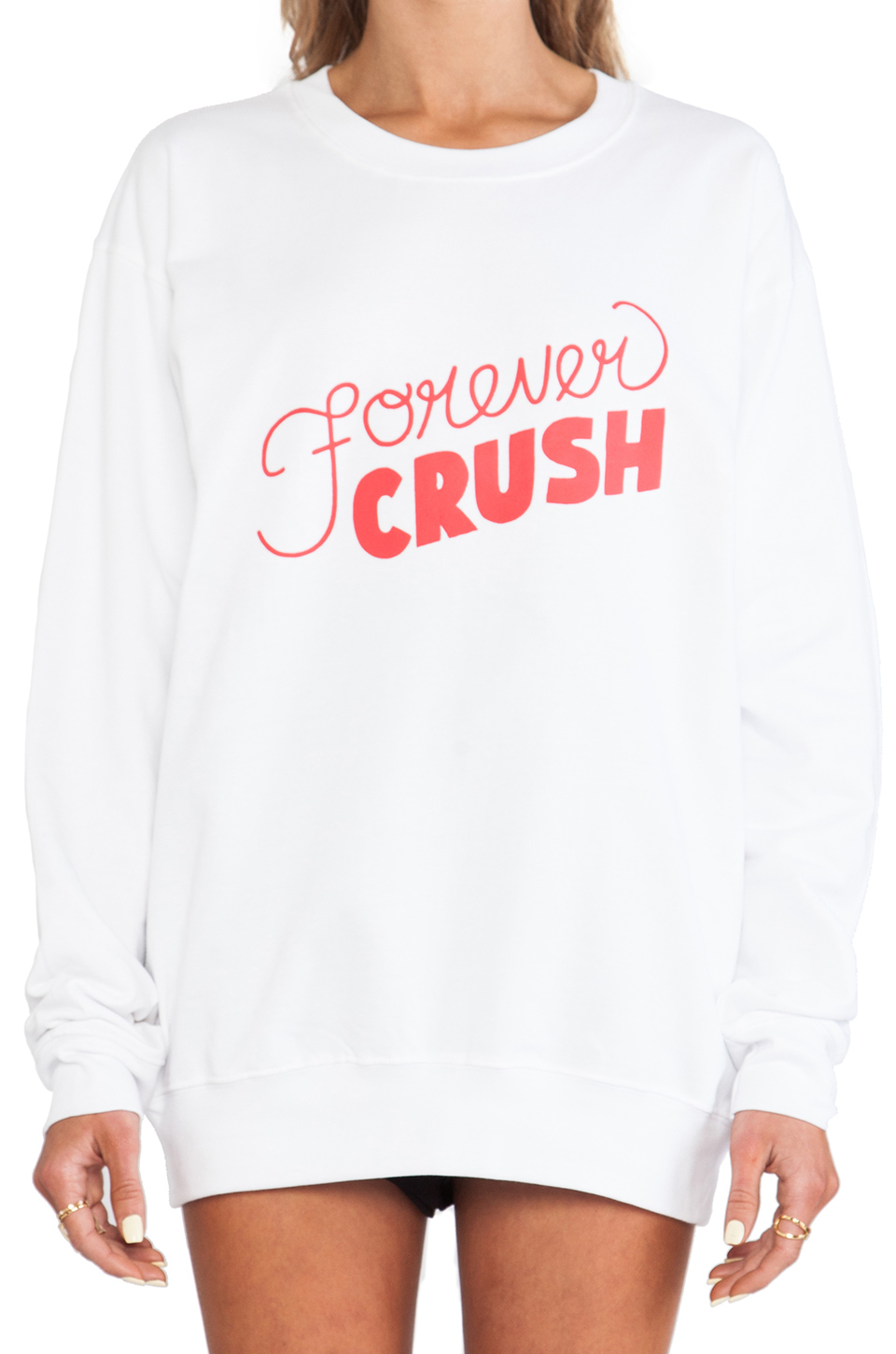 4. Forever
I'm a huge fan of designer
Rachel Antonoff's
cute as pie creations and ever since I spotted Lena Dunham in this super cosy sweatshirt my brain (yes not me) decided it had to be mine. Want your very own? Shop one
here
.
5. Quote of the week
In life I've learnt that more often than not you have to be readily adaptable to whatever may be thrown in your direction; good or bad. Now of course not all change is good but this also means not all change is bad. Having the ability to bend in certain situations can be one of the strongest tools you can acquire to ensure that you don't break under pressure.
Happy Friday!
I don't know about you guy's but I'm soooo ready for the weekend to begin...
Domonique
x